DESCRIPTION
The CHC33021 Certificate III in Individual Support will give you the skills and knowledge required to provide person-centred assistance to people who may require support due to ageing, disability or other reasons. This course emphasises on the role of workers in the community and/or in a residential setting, who follow an individualised plan to meet various support needs.
This area of work involves using discretion and judgement in relation to individual support as well as taking responsibility for own outputs. Along with theoretical knowledge, you will have the factual, technical and procedural know-how of the concepts and practices required to work as a support worker.
Nationally Recognised
Yes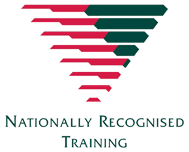 Practical Placement
120 work placement hours (in a Residential Care or community Care Setting)
Students must have the current National Police Check prior to the commencement of their work placement (National Police Check)
Delivery Mode
Classroom based, Workplace, Virtual/Blended
Estimated Course Duration
52 Weeks
Location
Various locations across Qld
Entry Requirements
There are no entry requirements for this course, however students are required to undertake the Language, Literacy and Numeracy assessment and Pre -Training Review. This will assist to determine candidate's suitability and relevance for the course and identification of any support required.
Working with Children Check required before undertaking Work Placement.
Career Opportunities
This course will provide you with an opportunity to continue your studies in any of the following:
CHC43015 Certificate IV in Ageing Support
CHC43121 Certificate IV in Disability Support
CHC43215 Certificate IV in Alcohol and Other Drugs
CHC43315 Certificate IV in Mental Health
This course provides you with the skills and knowledge to undertake job roles such as:
Accommodation Support Worker
Assistant in Nursing
Personal Care Assistant
In-home Respite Worker
Full Fee
$3000
Funding Eligibility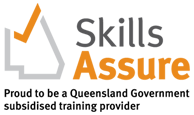 This Course is subsidised under the 2023-2024 Queensland VET Investment Program administered by the Department of Youth Justice, Employment, Small Business and Training's (DYJESBT).
To be eligible to enrol in the Certificate 3 Guarantee, prospective participants must meet the following eligibility criteria:
Be aged 15 years or older
Be no longer at school (with the exception of school students in Years 10, 11 and 12 undertaking a VET in School (VETiS) program — see the VETiS fact sheet for more information)
Permanently reside in Queensland
Be an Australian citizen or Australian Permanent Resident (includes humanitarian entrant) or Temporary Resident with the necessary visa and work permits on the pathway to permanent residency, or a New Zealand Citizen
Not hold, and not be enrolled in, a Certificate III or Higher-Level qualification (not including qualifications completed at school and Foundation Skills Training) and in a post-school Australian Qualifications Framework
Click here to Check My Eligibility
(In addition to the standard eligibility requirements, specific restrictions and/or exemptions may apply for participation in certain subsidised qualifications. Any additional eligibility requirements will be based on industry advice or requirements under the relevant national training package and will be detailed in the Queensland Training Subsidies List.)
Co-Contribution Fees (For Certificate 3 Guarantee Program)
QUALIFICATION CODE AND NAME
NON – CONCESSIONAL STUDENTS
CONCESSIONAL STUDENTS
CHC33021 Certificate III in Individual Support
$2.00 PER UNIT,
$30.00 TOTAL
$1.00 PER UNIT,
$15.00 TOTAL
Co-contribution Fee represents the total non-government subsidised portion of essential training costs for the participant to undertake the qualification. This fee includes total cost to the student to enrol, undertake training and be awarded the qualification
UNITS
This course has 15 units of competency:
9 core units
6 elective units
| Unit Code | Unit Name | Core/Elective |
| --- | --- | --- |
| CHCCCS031 | Provide individualised support | Core |
| CHCCCS038 | Facilitate the empowerment of people receiving support | Core |
| CHCCCS040 | Support independence and wellbeing | Core |
| CHCCCS041 | Recognise healthy body systems | Core |
| CHCCOM005 | Communicate and work in health or community services | Core |
| CHCDIV001 | Work with diverse people | Core |
| CHCLEG001 | Work legally and ethically | Core |
| HLTINF006 | Apply basic principles and practices of infection prevention and control | Core |
| HLTWHS002 | Follow safe work practices for direct client care | Core |
| HLTAID011 | Provide first aid | Elective |
| CHCDIS002 | Follow established person-centred behaviour supports | Elective |
| CHCDIS003 | Support community participation and social inclusion | Elective |
| CHCCCS011 | Meet personal support needs | Elective |
| CHCDIS007 | Facilitate the empowerment of people with disability | Elective |
| CHCADV001 | Facilitate the interests and rights of clients | Elective |