DESCRIPTION
The CHC40221 Certificate IV in School Based Education Support reflects the role of professionals in a range of education settings, including public and independent schools and community education. This qualification will train you to provide assistance and support to teachers and students under broad-based supervision.
Some job roles may require tasks to be performed with a moderate level of autonomy and/or the provision of supervision/leadership to other staff/volunteers.
Nationally Recognised
Yes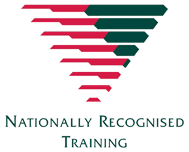 Practical Placement
Least 100 hours of work that we can help you organise (working hours can be logged as placement hours for workplace students)
Delivery Mode
Classroom based, Workplace, Virtual/Blended
Estimated Course Duration
52 Weeks
Location
Various locations across Qld
Entry Requirements
There are no entry requirements for this course, however students are required to undertake the Language, Literacy and Numeracy assessment and Pre -Training Review. This will assist to determine candidate's suitability and relevance for the course and identification of any support required.
Working with Children Check required before undertaking Work Placement.
Career Opportunities
Learners who successfully complete this qualification may pathway into further study options:
CHC50213 Diploma of school age education and care
CHC50121 Diploma of Early Childhood Education and Care
The Certificate IV in School Based Education Support provides for employment in the following roles:
Teacher Aide in Schools
Education Support Staff
Education Assistant (Special Needs, language/literacy, cultural support)
Home Tutor
Early Childhood Assistant Educator
School Age Care Assistant Educator (Vacation Care, OSHC)
Aboriginal and/or Torres Strait Islander Education Worker
Indigenous Language and Culture Teaching Assistant
Funding Eligibility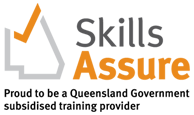 This Course is subsidised under the 2023-2024 Queensland VET Investment Program administered by the Department of Youth Justice, Employment, Small Business and Training's (DYJESBT).
To be eligible to enrol in the Higher Level Skills program, prospective participants must meet the following eligibility criteria:
Be aged 15 years or older
Be no longer at school (with the exception of school students in Years 10, 11 and 12 undertaking a VET in School (VETiS) program — see the VETiS fact sheet for more information)
Permanently reside in Queensland
Be an Australian citizen or Australian Permanent Resident (includes humanitarian entrant) or Temporary Resident with the necessary visa and work permits on the pathway to permanent residency, or a New Zealand Citizen
Not hold, and not be enrolled in, a certificate iv or higher-level qualification, not including qualifications completed at school and Foundation Skills training & is not enrolled in a post-school Australian qualifications framework
Click here to Check My Eligibility
(In addition to the standard eligibility requirements, specific restrictions and/or exemptions may apply for participation in certain subsidised qualifications. Any additional eligibility requirements will be based on industry advice or requirements under the relevant national training package and will be detailed in the Queensland Training Subsidies List.)
Co-Contribution Fees (For Higher Level Skills Program)
QUALIFICATION CODE AND NAME
NON – CONCESSIONAL STUDENTS
CONCESSIONAL STUDENTS
CHC40221 Certificate IV in School Based Education Support
$2.00 PER UNIT,
$34.00 TOTAL
$1.00 PER UNIT,
$17.00 TOTAL
Co-contribution Fee represents the total non-government subsidised portion of essential training costs for the participant to undertake the qualification. This fee includes total cost to the student to enrol, undertake training and be awarded the qualification
UNITS
This course has 17 units of competency:
13 core units
4 elective units
| Unit Code | Unit Name | Core/Elective |
| --- | --- | --- |
| CHCDIV001 | Work with diverse people | Core |
| CHCECE054 | Encourage understanding of Aboriginal and/or Torres Strait Islander peoples' cultures | Core |
| CHCEDS033 | Meet legal and ethical obligations in an education support environment | Core |
| CHCEDS045 | Support student mathematics learning | Core |
| CHCEDS046 | Support student literacy learning | Core |
| CHCEDS047 | Assist in facilitation of student learning | Core |
| CHCEDS048 | Work with students in need of additional learning support | Core |
| CHCEDS051 | Facilitate learning for students with disabilities | Core |
| CHCEDS056 | Provide support to students with autism spectrum disorder | Core |
| CHCEDS058 | Support the implementation of behaviour plans | Core |
| CHCEDS059 | Contribute to the health, safety and wellbeing of students | Core |
| CHCPRP003 | Reflect on and improve own professional practice | Core |
| CHCPRT001 | Identify and respond to children and young people at risk | Core |
| CHCEDS042 | Provide support for e-learning | Elective |
| CHCEDS049 | Supervise students outside the classroom | Elective |
| CHCECE041 | Maintain a safe and healthy environment for children | Elective |
| CHCEDS050 | Support Aboriginal and/or Torres Strait Islander education | Elective |