DESCRIPTION
Our CHC43115 Certificate IV in Disability will provide you with a nationally recognised qualification that is highly regarded within the sector. This course will prepare you for work as a direct care worker, or supervisor, helping and supporting clients so that they can reach their full potential.
To achieve this qualification, the candidate must have completed at least 120 hours of work as detailed in the Assessment Requirements of the units of competency.
Nationally Recognised
Yes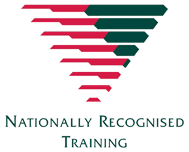 Delivery Mode
Classroom Based
Workplace
Distance Learning
Virtual/Blended
Estimated Course Duration
52 Weeks
Location
Various locations across Qld
Entry Requirements
There are no entry requirements for this course, however students are required to undertake the Language, Literacy and Numeracy assessment and Pre -Training Review. This will assist to determine candidate's suitability and relevance for the course and identification of any support required.
National Police Check required before undertaking work placement.
Career Opportunities
CHC43015 Certificate IV in Ageing Support (Release 2)
CHC43215 Certificate IV in Alcohol and Other Drugs (Release 2)
CHC43315 Certificate IV in Mental Health (Release 2)
This course provides you with the skills and knowledge to undertake job roles such as:
Accommodation support worker
Assistant in nursing
Home care assistant
In-home respite worker
Care service employees
Nursing assistant
Personal care assistant
Community care/support worker
Residential care worker
Support worker
UNITS
This course has 14 units of competency:
11 core units
3 elective units
| Unit Code | Unit Name | Core/Elective |
| --- | --- | --- |
| CHCCCS015 | Provide individualised support | Core |
| CHCDIS002 | Follow established person-centred behaviour supports | Core |
| CHCDIS005 | Develop and provide person-centred service responses | Core |
| CHCDIS007 | Facilitate the empowerment of people with disability | Core |
| CHCDIS008 | Facilitate community participation and social inclusion | Core |
| CHCDIS009 | Facilitate ongoing skills development using a person-centred approach | Core |
| CHCDIS010 | Provide person-centred services to people with disability with complex needs | Core |
| CHCDIV001 | Work with diverse people | Core |
| CHCLEG003 | Manage legal and ethical compliance | Core |
| HLTAAP001 | Recognise healthy body systems | Core |
| HLTWHS002 | Follow safe work practices for direct client care | Core |
| CHCADV001 | Facilitate the interests and rights of clients | Elective |
| CHCCCS011 | Meet personal support needs | Elective |
| CHCCCS025 | Support relationships with carers and families | Elective |