DESCRIPTION
Our CHC62015 Advanced Diploma of Community Sector Management qualification was designed forthose who work as assistant managers or managers across a range of community sector organisations. These managers work independently and report to executive management, directors or boards of management. They also commit to a range of duties requiring specialised knowledge and skills to achieve results that meet and exceed the organisation's goals and strategic directions.
During this course you will be covering:
Leadership, building and maximising team performance
Effective recruiting, coaching and performance management of staff
Managing diversity with staff and stakeholders
Ethics in the workplace
Managing finances and accounts
Working to a business model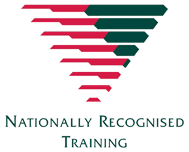 Nationally Recognised
Yes
Delivery Mode
Classroom Based
Distance Learning
Virtual/Blended
Estimated Course Duration
52 Weeks
Location
Various locations across Qld
Entry Requirements
There are no entry requirements for this course, however students are required to undertake the Language, Literacy and Numeracy assessment and Pre -Training Review. This will assist to determine candidate's suitability and relevance for the course and identification of any support required.
Working with Children Check required before undertaking Work Placement.
National Police Check required before undertaking work placement.
Career Opportunities
Some universities offer degree programs in a related field of study where students may be eligible for some credit for completing the CHC62015 - Advanced Diploma of Community Sector Management
This course provides you with the skills and knowledge to undertake job roles such as:
Area Manager
Centre Director
Coordinator (large organisation)
Community Care Manager
Community Development Manager
Program Area Manager
Community Education Manager
Project Manager
Community Services Manager
Volunteer Program Manager
UNITS
This course has 13 units of competency:
8 core units
5 elective units
| Unit Code | Unit Name | Core/Elective |
| --- | --- | --- |
| CHCMGT001 | Develop, implement and review quality framework | Core |
| BSBINN601 | Lead and manage organisational change | Core |
| CHCMGT003 | Lead the work team | Core |
| CHCDIV003 | Manage and promote diversity | Core |
| BSBFIM601 | Manage finances | Core |
| BSBMGT608 | Manage innovation and continuous improvement | Core |
| CHCLEG003 | Manage legal and ethical compliance | Core |
| BSBRSK501 | Manage risk | Core |
| CHCCCS007 | Develop and implement service programs | Elective |
| CHCCSM004 | Coordinate complex case requirements | Elective |
| CHCMGT002 | Manage partnership agreements with service providers | Elective |
| CHCMGT005 | Facilitate workplace debriefing and support processes | Elective |
| BSBMGT616 | Develop and implement strategic plans | Elective |