Description
This unit describes the skills and knowledge required to perform cardiopulmonary resuscitation (CPR) in line with the Australian Resuscitation Council (ARC) Guidelines. This unit applies to all workers who may be required to provide CPR in a range of situations, including community and workplace settings.
Duration
2 days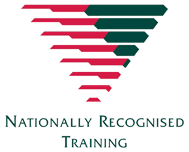 Entry Requirements
There are no specific entry requirements or pre-requisites but it is recommended that participants have the Foundation Skills described below such as language, literacy and numeracy skills that are essential to performance.
Be at least 18 years old - learners need to provide photo ID
Oral communication - in order to make accurate verbal report to emergency response service and workplace supervisor
Physical ability to perform CPR and other requirements of the unit - reasonable adjustment cannot reduce the integrity of the unit
The remaining Foundation Skills essential to perform are explicit in the performance criteria of this unit.
Clients
The clients for HLTAID009 Provide Cardiopulmonary Resuscitation are typically childcare professionals who require a current CPR certification for their role as a childcare worker.
Award Issued
When you are deemed competent you will gain a nationally recognised Statement of Attainment in HLTAID009 – Provide Cardiopulmonary Resuscitation.
HLTAID009 Provide Cardiopulmonary Resuscitation
Recertification Requirements:
It is recommended this unit be renewed every 1 years in line with industry standards.
Fee
Full Fees: $70.00